Back
Готовый ремонт
Apartments can be used as a permanent or temporary residence. Apartment may also be sub-let as holiday accommodation. Tenants enjoy the full spectrum of services, facilities and amenities afforded to residents, thereby putting your apartment on par with comforts traditionally available only to luxury hotels.
Profitable Investment
Execution of the Lighthouse Residence was entrusted to an international construction firm. TerraStruc was founded in 1998 and has proven itself as a reliable delivery partner in Azerbaijan having taken part in developments such as the Four Seasons Hotel, Trump Tower Hotel and the JW Marriott Absheron Hotel.
High Standards
Break away from the urban landscape to relax and find inspiration in your own garden, surrounded by manicured lawns with flowerbeds, ornamental shrubs and plenty of trees.
Landscaping
Lighthouse residents benefit from exclusive services provided by a full-time professional team: from maintenance and repairs to laundry and catering. To assist you in all issues our reception will be at your service 24/7.
Reception Services
A specialist underfloor heating system throughout the complex ensures that optimal comfort levels are maintained. In keeping with the exquisite nature of the interior design, this system is completely hidden from view.
Underfloor Heating
A functioning pier is available for docking private yachts and boats.
Pier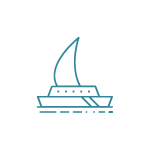 Automatic vehicle control barriers are operated by video recognition software pre-programmed to recognize residents' vehicle plate numbers, negating the need for physical remote control devices.
Vehicle Access Control
All units, including kitchen areas, will be delivered to a best-in-class European standard of finishing. Buyers will have the opportunity to order a complete set of furniture, appliances and textiles through the developer.
Turnkey design delivery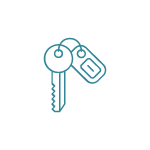 We recognize that safety is key to the peace and comfort of our residents and visitors. Our multi-faceted approach to safety and security includes 24/7 perimeter control to ensure the complete convenience of all patrons.
On-site Security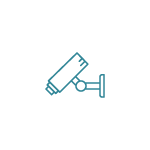 A private beach on your doorstep: located a mere 150 meters from the complex, a 1,5 km stretch along the coastline is at the disposal of residents. Swim in the Caspian Sea, bathe in the sun, build sand castles with your family or enjoy a romantic stroll at sunset with a loved one.
Private Beach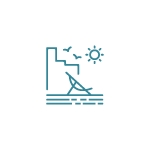 The residents' basement car park consists of 64 spaces designed to accommodate all vehicle types: from luxury sport models to large off-road vehicles. A vehicle valet service is provided at grade level for vehicle drop-off by residents and guests.
Valet Parking
We employed advanced building technologies suited to a premium residential development of this nature: a re-inforced concrete superstructure is enveloped and subdivided by pumice blocks. The building façade consists of triple-glazed windows supported by an aluminium framing system. All builing elements are designed to provide superior acoustic and thermal insulation in conformance with international best practice for the design of sustainable buildings.
Energy Efficiency
The Lighthouse Residence was designed to a seismic resistance factor of 9, well in excess of code requirements for this region but in line with the developer's vision to provide residents with the ultimate level of comfort and safety.
Seismic Design
A centralized air conditioning system ensures not only world-class comfort, but also means that unit interiors are much more appealing as equipment is housed above ceilings and out of sight.
Centralized Air Conditioning
Every summer International Music Festival "Zhara" takes place at the Caspian Sea coast warmed by the hot sun, in Sea Breeze Resort recreation center in Baku.
Star performers, vivid shows, new stage performances and much more!
ZHARA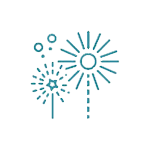 On the territory of Sea Breeze, you will also find an island of joy - KIDS CLUB, created specifically for children. Here, there is entertainment for every taste and mood. A place where you can be sure of the safety of your children. KIDS CLUB - an island to which children want to return again and again.
Kids Club
Готовый ремонт